At Home's 7th Annual Tennis Round Robin - Serve From Home, By Staying Home Event and Auction - Success!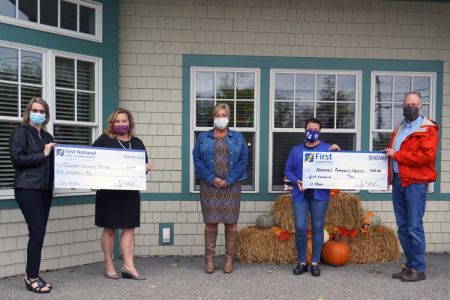 Tue, Sep 22nd, 2020
by DCP Staff
Thank you for your thoughtful event sponsorship. At Home's 7th Annual Tennis Round Robin - Serve At Home, By Staying Home was a huge success.
At Home raised $5,882 through thoughtful event sponsorships, corporate gifts, and an online auction.  Due to the changes made as a result of COVD19, however, this is approximately $7,000 less than last year. 
 The program continues to seek donations and public support.  
Consider joining with At Home in their mission, "To provide members with essential services, empowering them to continue to live independently in their homes and connected to their communities as they age."
Visit the program's website to learn more https://www.downeastcommunitypartners.org/  or call (207) 664-2424 or email administration@downeastcommunitypartners.org.
The program is accepting new participants and always needs thoughtful volunteers.