Who We Are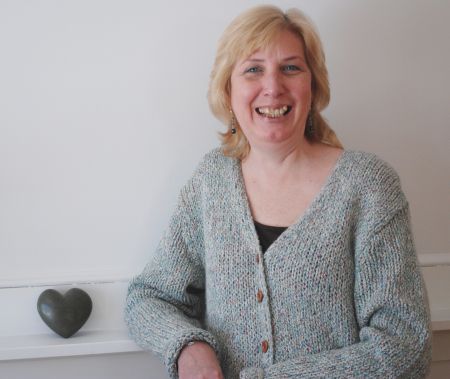 Anne Ossana, L.S.W., Director Adult Day Service Programs, has extensive experience in social work and elder care. Ossanna was Director of Social Services at Island Nursing Home in Deer Isle, Maine, for eight years before coming to Friendship Cottage. In addition to her duties providing psychosocial support to nursing home, residential care and adult day service residents and their family members, she also did grant writing, fundraising, and public relations. She has two years experience as a caseworker for the State of Maine, Department of Health and Human Services, Office of Elder Services, Adult Protective Services where she investigated allegations of Elder Abuse, Neglect, and Exploitation and educated clients and caregivers on community resources, and state and federal regulations. Ossanna has been a guest panelist for Hospice of Hancock County conferences on Alzheimer's Disease and Ethical Issues of End of Life Care and a support group facilitator for the Maine Alzheimer's Association. She holds a Bachelor of Science Degree in Social Work from Eastern Michigan University.
Marius Ramirez, R.N., is Nurse Consultant to Friendship Cottage. He has extensive experience with the aging population.
Friendship Cottage also has Certified Nursing Assistants (CNA) and Certified Residential Medication Aides (CRMA) on staff.
Advisory Committee
Barbara Clark – Ellsworth
John Gray – Brooksville
Verena Stoll – Brooksville
Del Thomas – Castine
Gerry Bryan, Emeritus – Brooksville
Marshall Smith, Emeritus – Blue Hill
History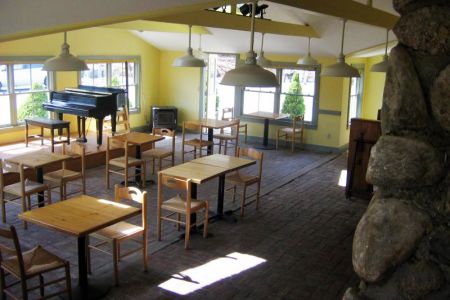 Seeing the necessity of a safe haven for our most vulnerable neighbors and those who care for them, a small group of community members worked diligently to make Friendship Cottage a possibility. Their efforts resulted in the seemingly impossible, raising over 1 million dollars from individuals, businesses, private family foundations, and federal grants. Thanks to more than 400 contributions from individuals, Friendship Cottage is now able to do what is necessary and fulfill our promise "to gently tend to the needs of dependent adults, while guiding and assisting the family and friends who care for them."
How it All Began
In 2005, a group of local service providers met in Blue Hill to discuss the scope and availability of services for families in the area and identified Adult Day Service as a need. WHCA (now DCP) took the lead working with community groups and individuals in the Blue Hill Peninsula area to develop the support needed to establish a local Adult Day Service Program (ADSP).
Gerry Bryan and Tim King, executive director of Washington Hancock Community Agency, met at a caregiver support group; Bryan was taking care of his wife, Jackie, and King was taking care of his mother. King and Bryan enlisted Joe Perkins, director Development and Community Services at WHCA to develop the project and manage the campaign. With the help of community members, an energetic capital campaign committee, a CDBG grant and the support of Blue Hill Selectmen, the project got off to a great start.
A capital campaign was launched with the help of a 14-member Capital Campaign Committee made up of local residents and the site was procured in 2006. Over $1 million was raised for the project. An advisory board made up of service providers and caregivers worked with WHCA to design the program to reflect the needs and wants of the community. By the fall of 2007, renovations were in full swing to turn the former Left Bank Café into an adult day service facility. Friendship Cottage opened in July 2008, thanks to tremendous support from local community members.