Betsy Fitzgerald President
DCP Board of Directors
Betsy Fitzgerald is a Washington Academy graduate and later studied at the University of Maine in Machias. She holds an advanced degree in public policy from the University of Southern Maine. Betsy has held many roles, including teaching history and government to high school students and serving as town manager for the Town of Machias. Currently, Betsy is the manager of Washington County. Betsy's dedication to meeting needs in an under served community is demonstrated by her involvement with numerous public and private organizations. She has served as a board member for the Washington County Development Authority; Sunrise County Economic Council; the Workforce Development Board; the Land Use Planning Commission; and the Liquor and Lottery Commission.   
Nicholas MacDonald Vice Chair
DCP Board of Directors
Nicholas MacDonald is a Lecturer of Small Business Management at the University of Maine at Machias. Nicholas holds his Financial Paraplanner Qualified Professional Certification from the College of Financial Planning, a Bachelor of Arts in Organizational Management from the Forbes School of Business at Ashford University, and a Master of Business Administration in Finance and Information Systems from the Forbes School of Business & Technology at Ashford University.
At UMaine Machias, Nicholas is working to grow the Small Business and Entrepreneurship program. He teaches courses focused on small business management, entrepreneurship, personal finance, business finance, and human behavior in organizations.
In addition to being Vice Chair of the Board of Directors of Downeast Community Partners, Nicholas is Treasurer of Whispering Pine Equine Alliance, Member of the Business Studies Advisory Committee at Washington County Community College, Planning Board Member of Jonesboro, Maine, and Board Member of Washington County Extension Advisory Council.
Nicholas also owns and operates a small goat dairy farm. He has a strong passion for horsemanship and spends his downtime training his young Quarter Horse.
Charles Rudelitch Treasurer
DCP Board of Directors
Charles Rudelitch is the Executive Director of Sunrise County Economic Council (SCEC). A Harrington native, Charles has degrees in Applied History from Carnegie Mellon University and Resource Economics & Policy from the University of Maine, as well as a law degree from the University of Maine School of Law.
Prior to joining SCEC, Charles served as the Staff Attorney for Pine Tree Legal in Hancock & Washington counties. In addition to the legal field, he has worked in economic and community development for the towns of Bridgton, Fort Kent, and Guilford, and the Passamaquoddy Tribe, along with the Eastern Maine Development Corporation.
Charles lives in Harrington with his husband, Marc. Marc and Charles own and operate a baking company and, along with other members of their extended family, are partners in a family farm.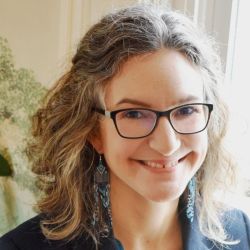 Charley Martin-Berry Secretary
DCP Board of Directors
Charley Martin-Berry is the director of the Community Caring Collaborative, a multi-sector partnership that works to foster collaboration and improve outcomes for vulnerable populations in Washington County and Passamaquoddy communities. Her work focuses on creating community-level infrastructure that strengthens partnerships; promoting practices and policies in organizations and across systems that are effective and equitable; creating flexible financial support programs that help families build assets and reach goals; and building responsive, shared programs that align offerings across multiple agencies and, when combined, impact population-level change. She leads trainings on building community collaboration, principles of family engagement in program design and improvement, and building holistic two-generation interventions. 
Charley lives in East Machias and has lived and worked in Hancock and Washington counties her whole life. She graduated from the University of Maine in Orono with a degree in Anthropology and Women's Studies. She also serves on the boards of visitors for the University of Maine and the University of Maine at Machias.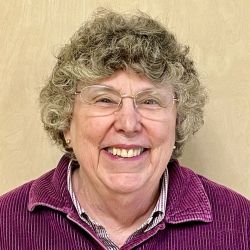 Martha Beathem
DCP Board of Directors
Martha is retired from Hannaford grocery stores. While working for Hannaford Brothers, Martha served as a loaned employee to the United Way. Her dedication in the community is demonstrated through her involvement with Rainbow Girls, Big Brothers and Sisters, Helping Hands Auto Loans, and as a founding member of Next Step Domestic Violence Project. She is proud of her two daughters who serve their local communities and her husband who is a former service member. Martha spends many of her evenings cooking and enjoys the quiet moments of retirement.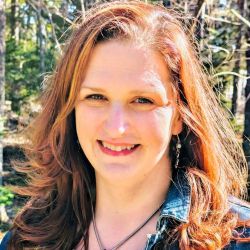 Christina Brewer
DCP Board of Directors
Christina Brewer is a strong advocate for early childhood education and believes that all children deserve an equal opportunity to a quality education no matter the financial or social status the family has. Christina gained much of her experience from the years she served on the Parent Policy Council for Head Start in Washington/Hancock County where she learned how crucial early education is for the disenfranchised.  She is currently enrolled at Western Governors University to complete her bachelor's degree in K-8 Education and plans to become an elementary school teacher.  Christina also has a background in small business management where she managed several small businesses and learned the importance of community and supporting local industries. Christina's strengths are in leadership, public relations, public speaking, politics, and advocating for those that otherwise wouldn't have a voice. In her free time, she loves to spend time with her husband Bobby and four children at their home in Deer Isle, Maine, where you can find them out on the ocean scalloping or at their home gardening and playing outside.
Barbara Clark
DCP Board of Directors
Barbara received her Bachelor of Science in nursing and a Bachelor of Arts from Boston University and her masters in Human Development & Counseling at University of Maine, Orono. She is the former board president of Downeast AIDS Network, and The Grand, and served as Executive Director and board member for Hospice Volunteers of Hancock County. Barbara was a founding advisory committee member of DCP's Friendship Cottage; she served as a member of the Maine Coast Memorial Hospital Foundation board, and also chair of the Maine Coast Memorial Hospital Ethics Committee for ten years. Barbara was also a three-term board member with Eastern Maine Home Care & Hospice. An active volunteer with various community programs, including DCP's Everybody Eats! and Friendship Cottage, Barbara has a passion for serving the community. Aside from civic involvements, Barbara is a mother to four wonderful children and has nine grandchildren whom she regularly hosts in the home and garden she designed.
Wayne Hanscom
DCP Board of Directors
Wayne and his daughter run a multi-generational blueberry farm that his great-grandparents started in 1912. Together they expanded the family blueberry farm from production to serving as a tourist hot spot where people visit and experience farm living. Wayne has worked in the wild blueberry industry as a grower as well as working for large farms as a grower's representative. Wayne began working as a firefighter at the age of 17; later he served as Fire Chief for the Town of Roque Bluffs. Now in his 70s, Wayne is still a proud firefighter with the Machiasport Fire Department. He has served on several municipal boards including the board of assessors, a school board, and as chair of the planning board.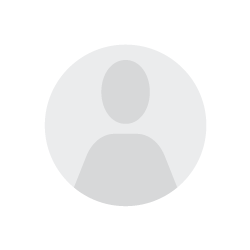 John E. Harris
DCP Board of Directors
John is retired from his position with the State of Maine Department of Health and Human Services.  He also retired from the military in 1998. During his service, he served in both the U.S. Air Force and Air National Guard. He has served on the board of directors for the Ellsworth Free Medical Clinic. He has three grown daughters. In partnership with one of his daughters, John owns over 50 rental properties around the Ellsworth area - several of which accept Section 8 vouchers. John enjoys his work in property management, which keeps him busy.
Ron King
DCP Board of Directors
Ron is an extremely talented textile artist, weaving with alpaca and silk fibers.  He has lived in Maine for 52 years. During his time in Maine, he has been a farmer and as well as a weaver. He has also worked as a college professor.  During the 1980s, as HIV emerged as a critical health challenge, Ron began to volunteer around HIV issues and the gay male community. In time, his volunteering became professional employment, and for 25 years he worked in the field of HIV awareness and advocacy as an educator, case manager, and community organizer.
Walter Kumiega
DCP Board of Directors
Walter is a former State Representative and local School Board member. He credits his service on nonprofit boards as a steppingstone to elected office. Walter served on the Head Start Policy Council when his (now adult) daughter was a Head Start student, and has been involved with Downeast Community Partners and its predecessor organizations ever since.
A longtime resident of Little Deer Isle, Walter is the Facilities Director at the Haystack Mountain School of Crafts and serves on three local nonprofit boards, including DCP's.
Grant Lee
DCP Board of Directors
Grant received his master's degree in Public Administration from Penn State in 1971, and in 1977, he and his family moved to Maine. Grant worked as Executive Director of Action Opportunities, Inc. (AOI). This program was the precursor to Child and Family Opportunities. After a successful eleven-year career at AOI, Grant relocated to Portland, Maine, where he became the Executive Director of the People's Regional Opportunity Program (PROP) - the Community Action Agency for Cumberland County. When he arrived, the agency was teetering on the verge of bankruptcy. Grant hoped for a quick recovery with the help of his tenacious staff of 100 people deeply committed to helping their neighbors in need. He remained there until his retirement in 2007, at which point the organization had grown to a staff of 300, expanded programs in equal proportion, and received many community awards. According to Grant, the awards were a result of the staff's outstanding leadership and concern for a community in need.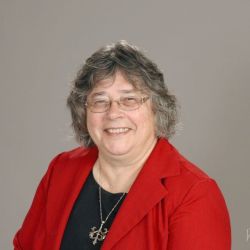 Rep. Anne Perry
DCP Board of Directors
Anne Perry is a retired Family Nurse Practitioner.   For 19 years, she worked at Calais Regional Medical Services in Calais, ME.  She is a State Representative for House District #9.  As a part of her legislative service, she is a House Chair of the Joint Standing Committee on Health Coverage, Insurance & Financial Services.   She previously served (2003-10) in the Maine State Legislature and was House Chair of the Joint Standing Committees of Insurance & Financial Services and Health & Human Services. She is a board member of Northern Light Health Systems, the Regional Medical Center at Lubec, Downeast Community Partners and Past-President of the Maine Nurse Practitioner Association.  Rep. Perry is a graduate of University of Southern Maine with BSN (1970) and Husson College with MSN. (1998). While serving in the legislature and practicing, she was also an adjunct, teaching Health Policy to the graduate program at Husson University.
Anne is a mother of 3 and has 5 grandchildren.    She enjoys kayaking, spinning & weaving, gardening, and time with friends and family.
Dr. Lori Schnieders
DCP Board of Directors
H. Lori Schnielders is an Associate Professor at the University of Maine at Machias (UMM). She earned her bachelor's degree from Northern Kentucky University, her Master's degree from Xavier University in Cincinnati, Ohio, and her Ed.D. from the University of Louisville. "Dr. Lori" came to the University of Maine in 2007, after having previous teaching experiences at Vanderbilt University, the University of Missouri-St. Louis, and the University of Louisville. She has also worked as a professional school counselor and special education teacher, and counseled children at the Family Nurturing Center in Northern Kentucky. Summer 2013 brought Dr. Schnieders to downeast Maine, where her primary teaching responsibilities are in the Psychology and Community Studies Department in the College of Arts and Letters. Prior to coming to UMM, she introduced an innovative distance learning model for practicum and internship supervision with a focus on mentoring. Dr. Schnieders has edited two books about using videoconferencing, which is the primary focus of her scholarship work. She has written several journal articles and numerous keynote addresses at conference presentations, including several at international conferences. She is currently finishing a book on Women and Resilience, and a children's book series. Dr. Lori has multiple interests and talents, and enjoys participating in a local choral group, playing her double bass and banjo bass with the UMM Ukulele Club, crocheting, connecting with friends and family, and spending time with her service dog Princess. She has a son and daughter-in-law and two grandsons who are the joy of her life.
Ruth Sousa
DCP Board of Directors
Ruth Sousa holds a master's degree in Elementary Education and is a 35-year resident of Calais. She taught public school for nearly 30 years in Washington County, Maine. She has spent countless hours with the young people of her adopted home—from the Calais High School Chorus to adjunct teaching at Washington County Community College in their Early Childhood program, to Primary teaching in Alexander, to sponsoring the High School Ski Cub, and coaching several student drama projects. Now retired, Ruth enjoys spending time with her family, especially her four great-grandchildren. 
Her interests include music, gardening, quilting, and traveling with David, her husband of 52 years. 
Jonathan Thomas
DCP Board of Directors
Jonathan has been a part of building both Maine and America's culture and history. Born in Ohio during the 40s, he attended Cornell's chemical engineering program and received his bachelor's degree from Boston University in political science. In 1965, John worked in Boston as a writer and photographer for The Christian Science Monitor, covering groundbreaking events such as Martin Luther King Jr.'s historical visit to the city. Later that same year, he was transferred to The Monitor's bureau in New York City where he covered many events, including a speech by Isaac Hope, and photographed Princess Margaret. He later relocated to Maine where he was actively involved in planning and reviewing Acadia National Park's master plan, and in 1974, he was chairperson of the planning board for the Hancock County Planning Commission. Jonathan worked for 20 years as the administrative assistant to the Surry, Maine, Board of Selectmen. For several years spanning the mid-seventies and early eighties, he worked as Town Manager for the Town of Gouldsboro. In his retirement, Jonathan enjoys making pottery and has a continued interest in the local affairs of regional and national parks.
John A. Wombacher
DCP Board of Directors
John holds a Bachelor of Fine Arts from the University of Dayton and a Master of Fine Arts from Indiana University Bloomington. John serves as a Hancock County Commissioner, representing District II, which is comprised of Bucksport, Orland, Penobscot, Brooksville, Sedgwick, Brooklin, Dedham, Deer Isle, Stonington, Verona Island, and Castine. When he's not actively in his Commissioner's role, John can be found managing operational responsibilities, driving customer satisfaction, and managing associates at The Home Depot in Ellsworth, where he hold the title of CXM (Customer Experience Manager.)