The Heating And Warmth Fund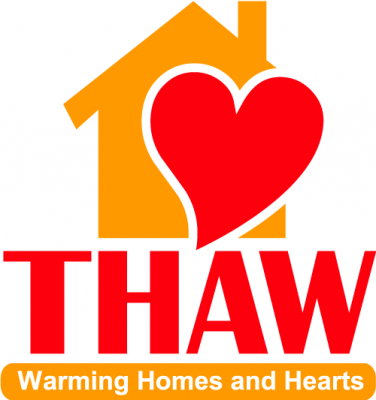 THAW - The Heating And Warmth Fund helps people stay warm and stay safe.  THAW is a community fund created in 2006 to help people afford heat. 
Do you need energy assistance? 
People who do not qualify for other home energy assistance programs, may be eligible for THAW. THAW aid is provided based on need, not income. Call to learn more, Monday - Friday 8:00 AM - 4 PM (207)664-2424.
The Heating and Warmth (THAW) fund provides emergency heating assistance to people in Hancock and Washington counties. THAW funds step in when all other aid has been exhausted; approval is not tied to income or assets.
In addition to providing oil, gas, and wood or wood pellets, THAW also provides furnace repairs and helps pay utility bills. 
Here are fun THAW facts:
Contributions to THAW fund are considered charitable donations.
Donations to THAW can be designated for specific towns or areas.
The need for THAW funds is greater than ever.
This is where you come in.
You can make a difference today. Please consider making a donation. Visit DCP's donation page and note THAW or send a gift by mail to,
Downeast Community Partners - THAW, 248 Bucksport Road, Ellsworth, ME 04605.
Q&A
Who does THAW help?
THAW provides energy assistance to households in Washington and Hancock counties. This includes elders, families, and individuals who express a need.
How does my gift help?
THAW assistance provides a full tank of oil/ gas or up to a month worth of wood or wood pellets. Downeast Community Partners also provides combinations of support focusing on making the most difference. 
How do I get THAW assistance?
Call M-F 7:30 AM - 4 PM (207)664-2424.
How do I get involved?
Contact DCP's Office of Communications and Resource Development at (207) 610-5944 to learn more about corporate giving and other THAW fundraising programs.