Introduction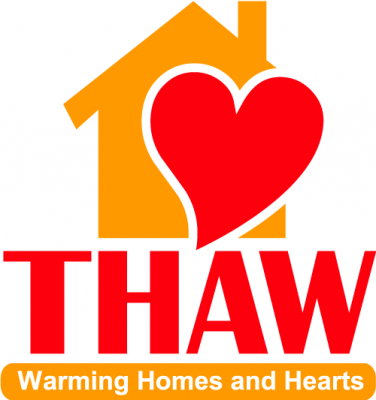 In 2006, a community fund was created to help people stay warm, known as The Heating and Warmth fund or THAW. THAW helps people with low incomes who are having difficulty paying home energy bills.
Funds raised from the community assist people who may be just outside the HEAP program eligibility requirements or who have exhausted all other options to heat their homes.
People recently out of work, due to plant closures and layoffs, who do not qualify for other home energy assistance programs, may be eligible for THAW. Call for details or to apply M-F 7:30 AM - 4 PM (207)664-2424.
Here are some THAW fund facts:
The Heating and Warmth (THAW) fund provides emergency heating assistance to families in Hancock and Washington counties.
THAW funds kick in when all other sources have been exhausted.
THAW funds are unrestricted - not tied to income or assets.
THAW Fund donations provide assistance for Home Energy Assistance Program (HEAP) ineligible purposes, such as furnace repairs, utility bills, and service reconnections.
A typical THAW fund recipient gets a 100-gallon emergency delivery of heating fuel.
$500 will help a family through an emergency heating crisis.
Contributions to THAW fund are charitable donations for tax purposes.
Donations to THAW fund can be designated for specific towns or areas.
Make a difference today - donate to THAW, visit our Donations page.