Financial Coaching Gets a Hand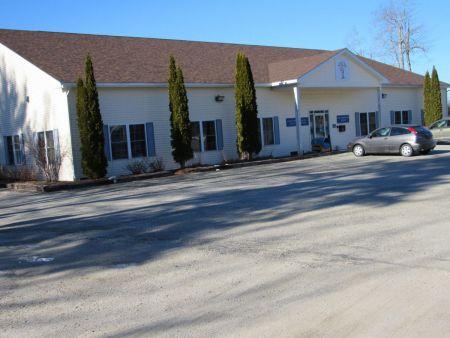 Wed, Jun 16th, 2021
by DCP Staff
Machias Savings, Doing More Good within the Community
In June of 2021, Downeast Community Partners (DCP) learned that Machias Savings Bank is joining its efforts to provide financial education through a program named Financial Coaching. Financial Coaching provides one-on-one meetings where participants learn to budget, set financial goals, and are connected with helpful resources. The program has operated successfully for over six years; however, the Machias Savings' donation of $5,000 comes at a crucial point.
In March of 2019, DCP received word that the Consumer Financial Protection Bureau's (CFPB) Financial Coaching program was defunded and closed, resulting in DCP losing support through a collaboration with Eastern Maine Development Corporation or EMDC that supported the project. In spite of the lost funding, DCP remains dedicated to continuing to serve the community with Financial Coaching. The Machias Savings Bank donation is helping the organization achieve that goal.
Through the donation announcement, Melissa Denbow, Vice President of Machias Savings Bank said, "Your project is directly impacting the lives of Mainers and helping to move their journey towards prosperity." She continued saying, "We are proud to be your partner in these efforts." 
In the face of COVID19, Financial Coaching is needed now more than ever. The program serves an estimated 70 households per year. Program participants reside in Washington or Hancock counties. Through the program, families are able to begin budgeting, start a rainy day fund, and plan for the future.
The program is having a huge impact on local individuals and families. Supportive Services Director, Ida Bagley says, "The aim of Financial Coaching is to meet people where they are and provide them with necessary tools to help them get where they want to be." The entire program is participant led. Participants choose their own financial goals, and the coach helps them create actionable steps to achievement.
Do you need Financial Coaching? Are you interested in learning more? 
Please visit the program's website at https://www.downeastcommunitypartners.org/services/financial/info.php/Financial-Coaching-8/
Do you want to help DCP provide Financial Coaching?
Please make a donation by visiting https://www.downeastcommunitypartners.org/donate-volunteer/ or mail your donation to DCP, 248 Bucksport Rd., Ellsworth, ME 04605. Please note, Financial Coaching on your check.