Hannaford is giving back.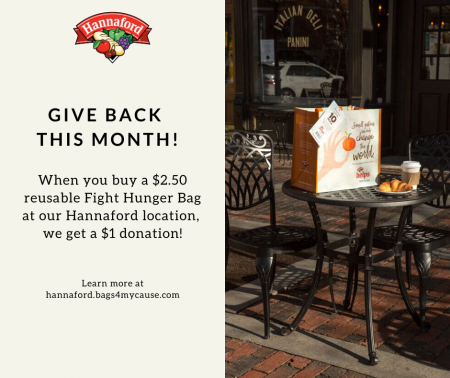 Tue, Dec 1st, 2020
by DCP Staff
Hannaford is giving back.
Happy December! Go to the Hannaford located at 225 High Street, Suite 1, Ellsworth ME and 86 Cottage Street, Bar Harbor ME and purchase a $2.50 reusable Fight Hunger Bag to send a $1 donation to Everybody Eats!

Purchase a re-useable bag and give back!
Every re-usable bag purchased at the mentioned Ellsworth and Bar Harbor locations during December will mean $1 to help our community. 

You can learn more about Everybody Eats here
https://www.downeastcommunitypartners.org/services/community/info.php/Everybody-Eats-5/