Re-opening of its COVID-19 - Rental Relief Program for October, November, and December 2020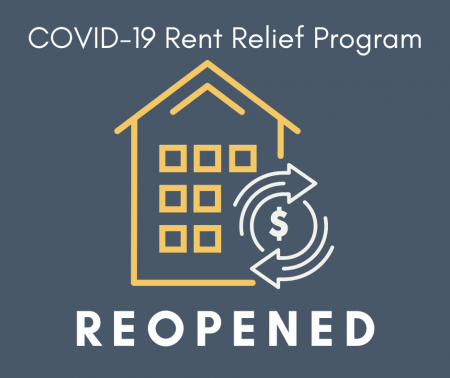 Mon, Nov 9th, 2020
by DCP Staff
Downeast Community Partners - COVID-19 Rental Relief Program, Rental Relief at the Holidays –
Maine State Housing Authority announced the re-opening of its COVID-19 - Rental Relief Program for October, November, and December 2020. The program was designed to help renters facing economic hardship due to COVID-19. Previous and new applicants are welcome to apply for the maximum benefit of $1,000 per month for October, November, and December. Aid is awarded to qualified recipients on a first come, first served basis.
Daniel Brennan, Director of MaineHousing said, "We want to be sure people know that even if they applied and received funds during other phases of this program, they can reapply now if they still need help paying their rent."
Beginning on November 2 at 9 A.M., renters may apply for rent assistance by visiting
https://www.mainehousing.org/programs-services/rental/rentaldetail/covid-19-rental-relief-program.
The application process for Washington and Hancock counties is being managed by Downeast Community Partners. Downeast Community Partners' executive director, Mark Green said, "Individually and as a community, we have faced a myriad of challenges. Connecting the community with COVID rent assistance is one way we can help lighten the burden with the hopes of making everyone's holiday brighter."
There has been some misunderstanding among local rental property owners. To clarify, the COVID Rental Relief program pays property owners while protecting tenants from eviction. It is true, property owners must agree to postpone any remaining balance for the months covered; they are not expected to forgive money beyond what the program pays.
The rent aid program was designed to pay past due amounts, allowing Maine's economy to recover while preventing evictions. Following a successful application, the applicant's local Community Action Agency pays the property owner directly.
This program is for rent not covered by other federal, state, or local programs. Maine Housing has an additional rent relief program for renters who live in housing financed by the agency. Those renters may access that program by contacting their property managers.
Maine Housing and the Mills Administration have dedicated a total of $22.2 million in funding to support the COVID-19 Rental Relief Program since its creation in April, supporting an estimated 14,000 renter households across Maine.
Please contact DCP with any questions about the application process. If you need rent assistance and live in Washington or Hancock counties, please reach out to DCP via phone, (207)664-2424.
MAINEHOUSING REOPENS COVID-19 RENTAL RELIEF PROGRAM