STAR radio 97.7 hosted a THAW fundraiser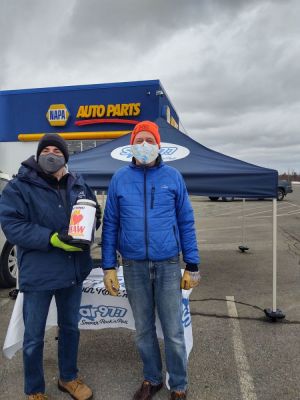 Sat, Feb 27th, 2021
by DCP Staff
STAR radio 97.7 hosted a THAW fundraiser at NAPA in Ellsworth on Saturday, February 27th.
The THAW fund — The Heating And Warmth fund, provides energy assistance to Washington and Hancock counties.
If you need assistance, please call M-F 7:30 AM - 4 PM (207)664-2424.
Feel visit DCP's THAW webpage to learn more.
You can make a donation on the website or mail your donation to Downeast Community Partners, ATTN: Communications and Resource Development-THAW, 248 Bucksport Road, Ellsworth, ME 04605.
Everyone should be kept warm, and every dollar matters.
As of Feb. 25th 2021, THAW has raised $176,101 of its $300,000 goal.