Emergency Food Boxes and Food Pantry Delivery System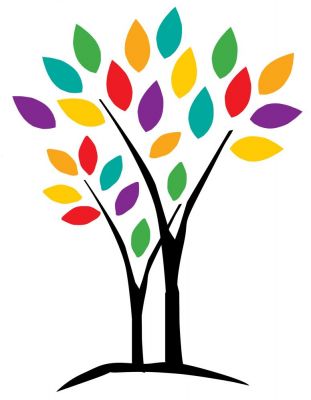 Fri, Nov 13th, 2020
by DCP Staff
DCP operates an emergency food box pantry program in Washington and Hancock counties. DCP staff and people who work with the community are encouraged to keep a box in their car or office where they serve people. 
Each box is self-containing and does not need other food on hand such as milk, butter, or meat products.
The boxes are designed to feed a family of three, for up to four days, and are shelf-stable.
To receive a box please choose your county and contact person accordingly.
Washington County contact Heather Mawhinney (Machias) at (207)460-2755.
Hancock County contact Heather Barton-Lindloff (Ellsworth) at (207)460-7567.  
Food Pantries in Washington and Hancock counties, Maine offering delivery services by county COVID-19 November 2020
If you are in need please call the appropriate food pantry in advance to schedule a delivery. Pantry hours are subject to change due to COVID-19 and rising needs.
Washington County
DCP provides emergency food boxes for existing recipients of services. If you are a client of DCP, speak with your point-of-contact or call Heather Mawhinney for Washington County at 207-460-5613.
Lubec Food Pantry, located in Lubec, Maine Deliveries on Saturdays. Delivery Service Area Greater Lubec Area Lubec, Trescott, and parts of Whiting. One week worth of food once a month. Shelf stable and fresh foods. No income restriction. (207)733-6113
Calais Food Pantry, Irene Chadbourne Ecumenical Food Pantry, 513 Main Street, Calais, ME – 04619, (207) 454-8238 One week of food per month and perishables multiple times throughout the week. They allow pickup for others and delivery.
Woodland Comm. Food Pantry, Serves the Woodland School district, 55 Broadway, Baileyville, ME 04694. 207-427-6518.
Maine Seacoast Mission, Family Food Center, 6 Weald Bethel Lane, Cherryfield – Phone Megan Smith Food Coordinator at 207-546-7424 hours T/Th from 9-12 and every other Wednesday from 3:30-5:30.  Service area includes the towns on either side of Route One from Steuben to Columbia Falls. Call or complete an online order form to request a box of food. Link to the online order form: 
The Machias Food Pantry provides friendship delivery. Neighbors deliver to each other. The program needs volunteers to help with 10 deliveries per month. Contact Joan Miller for more information Miller5929@roadrunner.com or visit the program's website https://www.centrestreetchurch.org/connect.html. Complete an online order form to request food box. Link to the online order form. 
Hancock County
DCP provides emergency food boxes for recipients of services. If you are a client of DCP, speak with your point-of-contact or call Heather Barton-Lindloff at (207)460-7567 - for aid in Hancock County.
Friends in Action is able to deliver anywhere in Hancock County with notice. Pantries and individuals, please call Jo Cooper at 207-664-6016. She will collaborate with a pantry to make certain the needy gain food.
Bar Harbor Food Pantry, 36 Mount Desert Street, Bar Harbor, ME 04609, (207) 288-3375. Appointment for pickups Tue and Thursday 9-4 pm. Arrange deliveries or have someone do your pickup.
Bucksport Community Concerns (Elderly Only) 31 Elm St, Bucksport, ME 04416 (207) 469-2400.
Emmaus Center 207-667-3962 contact: director@emmausshelter.org Ellsworth, Maine 04605. Can deliver anywhere in Hancock County. Pantry hours: Mon-Fri 10:00-2:00
Everybody Eats (Mondays at St. Dunstan's Church, at 134 State Street, Ellsworth) and The Welcome Table, (Wednesdays at Congo Church on 2nd Church Street, Ellsworth), provide hot meals to the community and are doing deliveries through Friends in Action. Schedule a delivery by calling Friends in Action, Jo Cooper 207-664-6016.
H.O.M.E. located at 90 Schoolhouse Rd., Orland, ME 04416. The program serves Bucksport, Orland, East-Orland, Frankfort, Dedham, Castine, Verona Island, Presumpscot, Blue Hill, and Prospect. Deliveries are for anyone who is shut in or elderly. One week of food. Call two days in advance to schedule your delivery. Taking appointments/deliveries M-Thursday 8-12 pm 1-3 pm (207)469-7961.
Tree of Life Food Pantry delivers to the Blue Hill Peninsula area - Castine, Penobscot, Blue Hill, Sedgwick, Brooksville, Brooklin, and Surry. 23 South St., P.O. Box 1329, Blue Hill, Maine 04614 Hours Thursday 9 to
Other
Danforth Food Pantry, with questions please call The Danforth Town Office 207-448-2321. Location: Union Hall, 52 Depot Street, Danforth. Food is available to greater Danforth residents on the first and third Thursday of the month and is delivered on those days.        
Food pantry managers, please email megan.hayes@downeastcommunitypartners.org to update your pantry information. If you are a pantry and need support please reach out to the nearest partner pantry.
Thank you for the difference you are making in Hancock and Washington counties.