DCP ridership falls short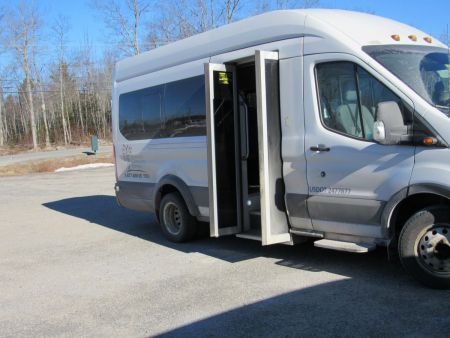 Wed, Apr 14th, 2021
by DCP Staff
Transportation for Rural Areas, Need A Ride?
Ellsworth — Downeast Community Partners' Transportation Division provides rides to residents of Washington and Hancock counties. The division has 27 vehicles that connect people with transportation to medical facilities, food pantries, grocery stores, and other rides.
DCP is a Community Action Program with a mission to improve quality of life and reduce the impacts of poverty in Downeast communities.
For people living in rural Maine, accessing rides to medical appointments or the grocery store can be a challenge. The most effected groups are older adults who cannot drive for various reasons and low-income people who cannot afford a vehicle, gas, insurance, or repairs.
Rural transportation is an issue that urban dwellers know little about. By any measure, Washington County is rural. With a land mass of 2,563 square miles, that works out to an average of 12 people per square mile.
Hancock County's land area is 1587 square miles with 35 people per square mile. The county consists of islands and peninsulas, which make connecting to civilization difficult. Greater Ellsworth and Bar Harbor account for 25% of Hancock County's population.
DCP's Transportation Division is providing COVID safe on time rides to the public.
·       Drivers wear masks.
·       Vehicles are sanitized using CDC guidelines and every time a vehicle is empty.
·       There have been zero reported cases of COVID among riders or staff.
·       DCP is a trusted transportation service providing on-time rides for over 40 years.
Do you need reliable transportation? Downeast Community Partners is the area Community Action Program providing safe transportation solutions. Please call (877)374-8396 or (207)664-0012 to learn more and schedule your ride.