Milbridge property construction is on track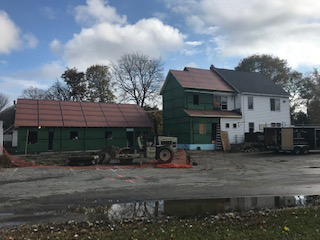 Tue, Oct 30th, 2018
by DCP Staff
This year, Downeast Community Partners undertook the conversion of its property at 2 Maple Street from an office building to a smaller office building and a separate building which will hold two apartments designed with homeless vets in mind.
The original building once was the main office of the Washington Hancock Community Agency, but in recent years was leased by Mano en Mano, a non profit organization which works with immigrants and farmworkers to help them settle and thrive in Maine.
The new building is scheduled to be completed in December.
For more information, call Mark Green at 610-5904.